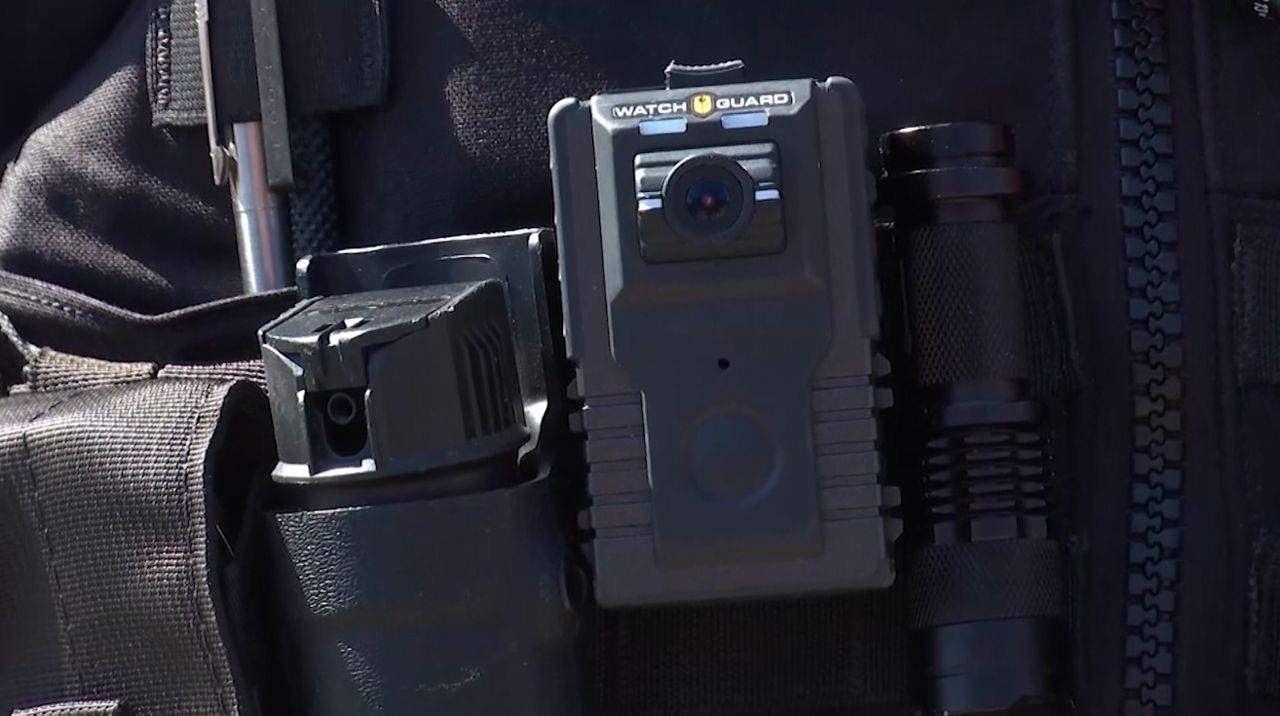 Ohio to provide grants to police for body-worn cameras
COLUMBUS, Ohio – More police officers in Ohio may soon be wearing body cameras after Governor Mike DeWine announced a $ 5 million state grant.
DeWine's office said funds would be directed to local police departments for the purchase of body cameras and associated expenses.
The state has started accepting applications for the police services grant money Tuesday. Departments have until October 8 to apply. Agencies that did not receive a grant this year will have the opportunity to reapply next year to be part of a second allocation of $ 5 million.
DeWine's office estimates that two-thirds of state police departments do not equip officers with body cameras. The state said the grant program could help small police departments that can't afford cameras for officers.
"Body cameras are beneficial to law enforcement officers and the public as they act as impartial eyes on events as they unfold, but most law enforcement agencies in the 'Ohio don't have one because they can't afford it,' DeWine said in a statement. "One of my top priorities has always been to ensure our law enforcement officers have the tools they need to better serve the public, and this new grant program will help remove the associated financial barriers. body-worn cameras and will contribute to a safer Ohio. "
The Association of Heads of Large Cities, a group of police chiefs in major US cities have called for the universal use of body-worn cameras. The group called on Congress to provide funding to local agencies to support body-worn cameras.
In July, Columbus area state representative Dontavius ​​Jarrells introduced legislation in Ohio House to require officers to have body-worn cameras. The legislation would also limit when an officer could keep a body camera turned off.
This bill has not yet been the subject of a committee hearing.
The bill, which Jarrells calls "Andre's Law," was in response to the December 2020 incident involving Andre Hill. Hill was shot and killed by Adam Coy, a now discharged member of the Columbus Police Division who faces murder charges. Coy only turned on his body-worn camera after turning Hill.