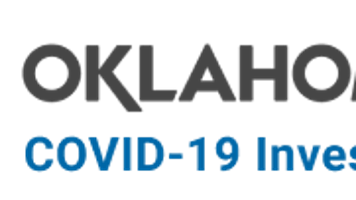 OSDH Launches New Self-Service Case Investigation Portal | New
Oklahoma State Department of Health (OSDH) is shifting focus from its current system of investigating COVID-19 cases to a self-service approach where the public can quickly receive test results by SMS, and conduct its own case investigations and contact tracing through an online portal.
The new OSDHCI (OSDH Case Investigation) system was launched on November 1.
"We give the citizens of Oklahoma the tools, information and resources they need to know quickly and effectively whether or not they have a COVID-19 infection, and take personal responsibility for all actions necessary to keeping those around them safe through a self-directed and automated case investigation, "said Keith Reed, MPH, Acting Health Commissioner. "We are using technology to move to a new system that can be sustained for the long term as the number of cases continues to decline and COVID-19 surveillance shifts from a pandemic response to an endemic environment. "
Public health officials will always be available to answer any questions and help with a reported outbreak.
When a person receives a COVID-19 test, they provide basic information, including their phone number. If the phone number provided is a cell phone, the person will receive an SMS from (866) 730-6849 directing them to follow a link to receive their test results.