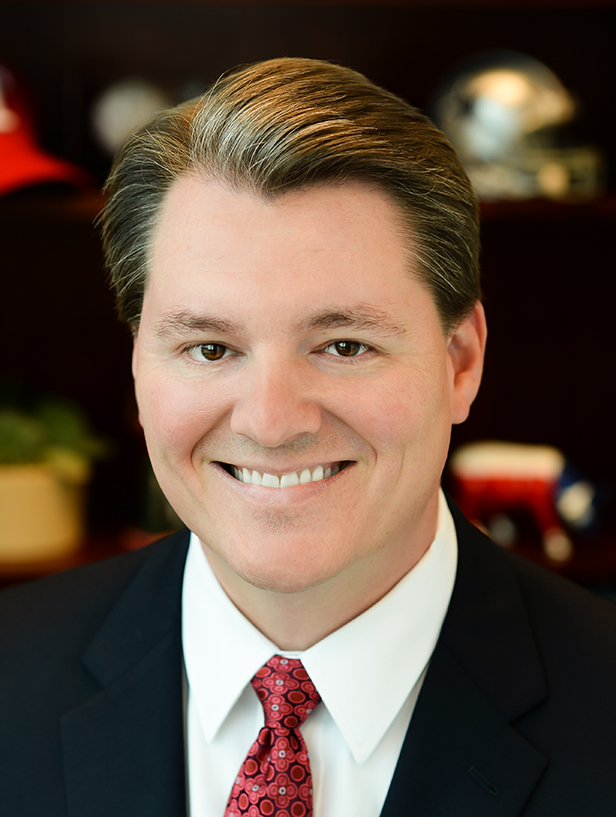 People News: Visit Phoenix, Hubilo, Vancouver Convention Center and more, welcome new executives, promote team members
People News: Visit Phoenix, Hubilo, Vancouver Convention Center and more, welcome new executives, promote team members

The deluge of hiring and promotion continues in the trade show industry, with a plethora of event-related organizations appointing new leaders and pushing existing team members up the organizational ladder. Check them:
Visit Phoenix
Following extensive national research, the executive committee of Visit Phoenix named Ron Price as Chairman and CEO. He brings 25 years of experience in the tourism industry to his leadership role, most recently as President and CEO of the Arlington Texas Convention and Visitors Bureau, and before that, as Deputy Executive Director of Visit San Antonio. Prior to his arrival in the DMO world, Price worked for over 12 years as an executive at Marriott International.
Price currently sits on the Board of Directors and Executive Committee of the US Travel Association and the Board of Directors of Destinations International.
Hubilo
Virtual and hybrid event platform provider Hubilo Technologies Inc. continues to grow its workforce exponentially, most recently with new members of the management team. They include a 23 year old marketing veteran Cathy Song Novelli as senior vice president of marketing and communications; Commercial expert for 20 years Greg Volm as senior vice president of sales and success; Human resources professional for 20 years Anita menon as senior vice president of talents and culture; Finance veteran for 15 years Abhishek jain as vice president of finance; Technology expert for 13 years Sudip Mitra as senior vice president of engineering; and software professional for 13 years Shailesh hedge as a product manager.
Vancouver Convention Center
the Vancouver Convention Center welcomed Phil adams as the new sales manager. He brings over 20 years of leadership experience in business development and sales to his new role, including extensive experience in the major events, sports and entertainment industries in Canada. Most recently, Adams served as Senior Director, Western Canada Operations at Canadian Soccer Business.
Toy association
the Toy association promoted Kimberly Carcone to Senior Vice President of Global Market Events, effective June 1. As a full member of the association's leadership team, she will be responsible for managing the organization's live go-to-market events including Toy Fair New York, Toy Fair Dallas, Toy Fair Everywhere. and the Toy Association's virtual private previews.
A seasoned professional with nearly three decades of experience managing, marketing, and editing corporate and nonprofit events in New York City and Washington, DC, Carcone joined the Toy Association in 2007 and has most recently held the position of vice president of market events.
MCI United States
MCI United Stateshired Chris Williams as Senior Vice President, Registration and Accommodation, responsible for leading his team of strategic events, meetings and incentives by providing registration and accommodation services at some of the most important and most important events. trade show and meeting industry complexes.
Previously, he spent 25 years with leading registration services provider CompuSystems, where he was President for the past seven years, and prior to that, Senior Vice President of Sales for 15 years.
Time to market
B2B software solution provider as a service (SaaS) Market time appealed to the pioneer of e-commerce Chris Happ as the new CEO. He brings decades of experience as an entrepreneur and B2B market leader to his leadership role, in which he will be responsible for the company's sales, marketing and executive leadership.
Happ was previously co-founder and investor in Goby and blueSolutions, and in leadership roles at Hubwoo, Ariba, Empirian and PwC. He will work closely with the founder and president of MarketTime, Hemal Patel.
IAAPA
Keith Stephenson is the new Director of Public Affairs for IAAPA North America. He will lead IAAPA's government relations and advocacy initiatives on key issues impacting the attractions industry in the United States and Canada.
With 25 years of experience in public affairs and trade associations representing the hospitality and accommodation, food and beverage and retail sectors of the hospitality industry, travel and tourism, Stephenson most recently served as director of state and local government affairs for the National Restaurant Association, where he managed a complex portfolio of policy issues in many of America's largest consumer markets.
mdg
Agency for associative, event and corporate marketing solutions mdg, a Freeman company, named Erin lee oversee the continued growth and transformation of its digital, data and web departments. She will work with Customer Journey Architect Marc Blumer, Freeman Senior Vice President of Data Solutions Ken Holsinger, as well as a team of strategists.
Digitell
Global Event Industry Veteran William Patrick Carlson joined the digital broadcasting company Digitell as vice president of business development. He will be responsible for developing a framework to best meet the ever-growing needs of digital and hybrid events from corporate clients, global and corporate.
Carlson brings over 22 years of industry experience to his new role, including as Director of Global Accounts and Vice President of Global Expansion at Gartner, and previous roles in event research companies such as United Business Media and Obscura Digital.
MSM Inc

.
Live and digital experiences agency MSM Inc. made two key hires to drive growth and expand the opportunities of its live and digital experience offerings.
As a product / project manager, Erin gongwer will be responsible for the development of MSM's suite of virtual experience solutions, while Meghan schmidt was appointed Human Resources Generalist, responsible for rebuilding and expanding MSM's operations and production teams.
AMC Institute
Association management company commercial organization AMC Institute called on new talents to join its management team, including Krista lezotte as Vice President, Events, Membership and Education, and Thomas Pig as manager, membership and marketing / communications.
A recognized leader in the business events industry, LeZotte was most recently responsible for overseeing operations and engagement for programs and conferences for the American Society of Association Executives. Pigg brings over a decade of experience developing and delivering professional and educational programs for nonprofit organizations.
CSI in the world
Trade fair service provider CSI in the world brought in an industry veteran Bobby lee as president of its general service contracts division. With deep roots in the industry dating back to 1985, Lee co-founded Metropolitan Exposition in 2001 and made it one of the nation's top service contractors until Metro-Expo was acquired in 2016 by Freeman.
"I'm ready to go back to my roots, to do what I love – helping others – while making CSI Worldwide a top notch general service entrepreneur, but boutique, working with one of my greatest. old friends in the industry, [CSI Worldwide CEO] Dave Centrowitz, "Lee said.
Beyond the direct
State-of-the-art 3D virtual experience developer BeyondLive, Inc. hired Patrick king as responsible for business development. With over 25 years of experience in Silicon Valley, King brings extensive knowledge of high-tech sales, channels, services and business development and has considerable experience in selling software, hardware and service solutions to across the United States.
International market centers
International market centers named William B. Furlong as CEO of Juniper, IMC's new fully integrated omnichannel B2B e-commerce platform for the wholesale furniture, gift and home decor industries. Furlong brings 25 years of digital innovation and leadership experience to his new leadership role, including 11 years as Vice President of North American Markets for Expedia Group. He has also held positions at Microsoft, Time Warner and Morgan Stanley.
Additionally, IMC recently promoted Chelsea Peabody Bohannon to the Senior Director of Public Relations.
Reno-Sparks Convention and Visitors Authority
President and CEO of RSCVA Charles harris joined the board of directors of the US Travel Association. The new appointment aims to give Reno Tahoe an authoritative voice to address key industry issues in the post-pandemic tourism recovery and support the Washington DC-based organization's mission to increase domestic travel.
"I am honored to join such a prestigious organization and to support the recovery of the tourism industry in the United States," said Harris. "The US Travel Association will be a key player in the recovery of domestic travel, and I look forward to being a voice for the Reno Tahoe destination as we work to ensure a better future for our destination and for the industry in its. together. . "
IMS technology services
Provider of event organization and systems integration solutions IMS technology services has expanded its team with several promotions and new hires, including Mike Schisler hired as a senior project manager; Christophe kissel hired as national account manager; Chris Leonard promoted to director, technical operations; Brook kebede promoted to production supervisor, and Brian johnson promoted warehouse manager.
Do you have any news from people to share? Contact [email protected]
Don't miss any event news: subscribe to our weekly e-newsletter HERE and engage with us on Twitter, Facebook, LinkedIn and Instagram!