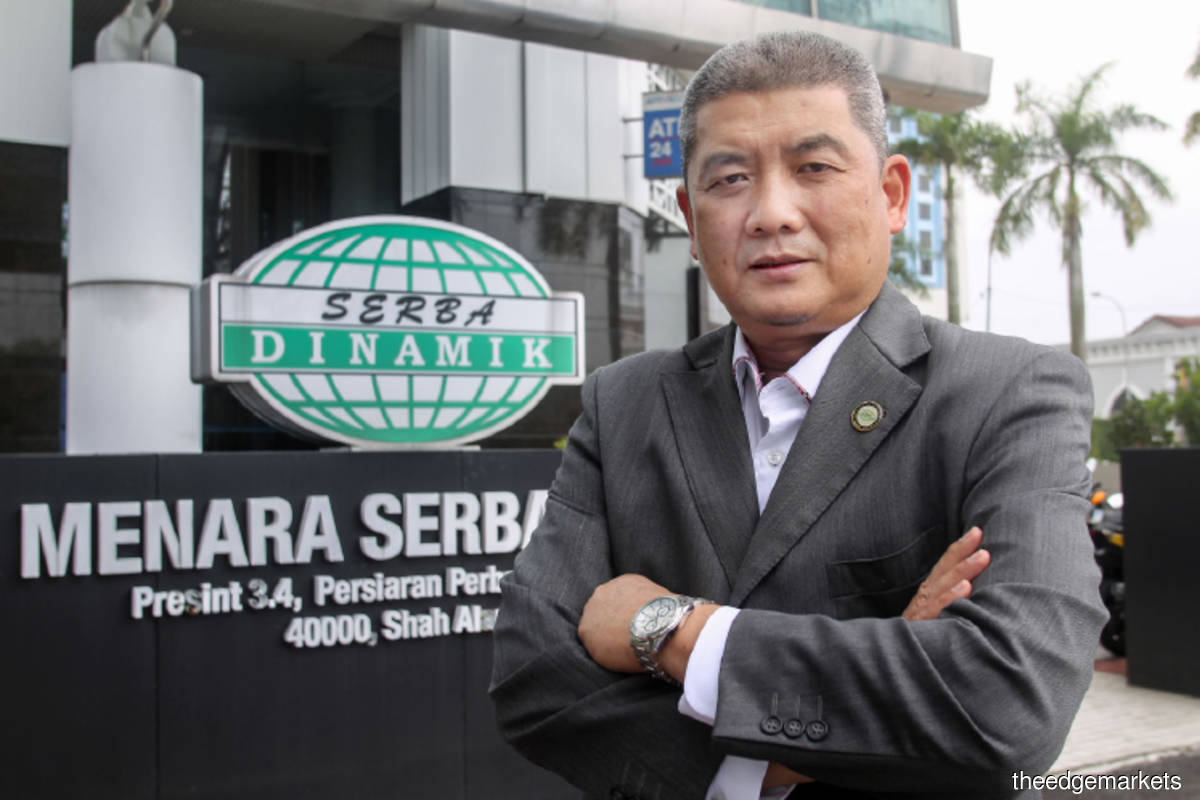 SC accuses Serba Dinamik and officers of submitting false statement to Bursa
KUALA LUMPUR (December 28): Serba Dinamik Holdings Bhd and its executives have been indicted by Securities Commission Malaysia (SC) for submitting a false declaration to Bursa Malaysia Securities Bhd.
On Tuesday, December 28, in the court of first instance, Serba Dinamik was indicted under section 369 (a) (B) of the 2007 Capital Markets and Services Act for misrepresenting registered income by the group in its financial report for the fourth quarter ended December 31, 2020 (4QFY20).
The executive director of oil and gas giant Datuk Syed Nazim Syed Faisal, Group CFO Azhan Azmi and Vice President of Accounts and Finance Muhammad Hafiz Othman have each been charged under Section 369 (a) (B ), read in conjunction with article 367. (1) of the same law.
Section 369 (a) (B) of the Capital Markets and Services Act states that a person who, with intent to deceive, makes or provides a false or misleading statement or report to the commission, an authorized stock exchange, derivatives exchange or clearing house relating to the affairs of a listed company commits an offense.
The group and its leaders were indicted Tuesday in two separate sessional courts.
Before Sessions Tribunal Judge Sabariah Othman, the leaders – represented by attorney LK Mak – all pleaded not guilty to the charge under section 369 (a) (B).
Judge Sabariah set a bond of RM300,000 with two sureties each for the three defendants. The Sessions Court judge also ordered the three officers to turn in their passports and report once a month to the nearby SC office.
Elsewhere, before Judge Hamidah Mohamed Deril, Serba Dinamik's non-independent executive director Abu Bakar Uzir also pleaded not guilty on behalf of the group.
The accused, if found guilty, face a term of imprisonment not exceeding 10 years and a fine not exceeding 3 million ringgit.
The prosecution was made up of deputy prosecutors Hashley Tajudin and Zul Aida Zulkifli.
At the same time, the SC has also signaled its intention to indict Serba Dinamik Group Managing Director and CEO Datuk, Dr Mohd Abdul Karim Abdullah, whom the commission is currently trying to locate.
The SC has filed a request for an arrest warrant against Abdul Karim.
The court has set January 27 as the next hearing date.